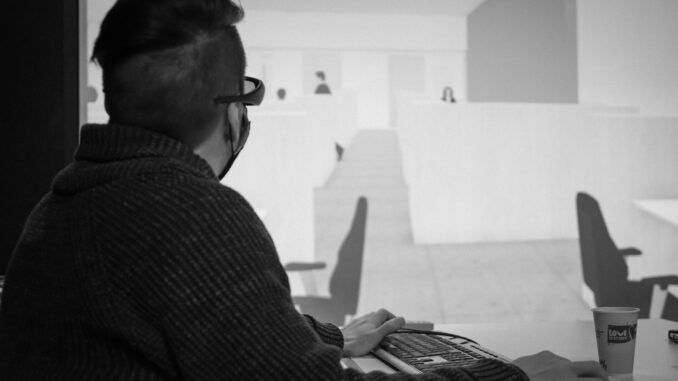 VALO™ is a user-oriented design method developed by Uki Arkkitehdit Oy. The method utilizes virtual technologies and is used in architecture design process. Now the method and the related processes have been further developed and the technical equipment modernized to serve customers better in the future. New version of VALO™ will be available to customers and designers by the end of May 2021. Upgraded VALO™ 2.0 will be more diverse and agile than the previous version.
At the core of the VALO™ 2.0 there is customer experience in the decentralized design process and the related virtuality with technical solutions. The goal is to integrate the customer's virtual experience seamlessly into architectural design process, even so that the experience can be shared in different places at the same time. The process also includes a customer feedback system, both oral and written, that is carefully considered. As a part of whole the limitation of current virtual reality solutions and possible challenges such as nausea arise. From the VALO™ 2.0 perspective, these are not actual barriers. The aim is to resolve customer engagement in relation to the design process in the most technically appropriate way.
Modern architectural design process contains customer involving through virtual reality. The operation requires continuous testing and evaluation of various technical options. The simultaneous flexible use of time and place as well as different technology solutions has been in focus of the VALO™ 2.0 development project. The same principle applies when designing architecture in different industries from production plants to schools or hospitals. As the key player is the customer using the facilities, it is significant that the customer is also involved in piloting the tools, equipment and processes developed.  According to Uki Arkkitehdit Oy experience, using virtual reality to support architectural design brings added value not only to design professionals, but also to end users who are experts in their own field of work.
Uki Arkkitehdit,
VALO™ 2.0 project team