Genuine collaboration between a university and an industrial company benefits both: a diverse and multi-disciplinary project group can focus research on the right challenges which ensures that the developed solutions can be applied in industry directly.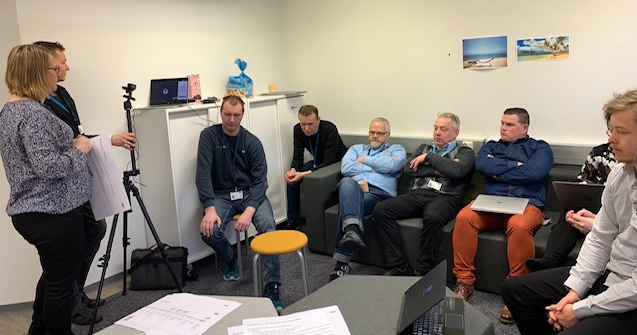 First co-creation workshops were held face-to-face before the pandemic. During the project the team agilely adopted to fully virtual collaboration. 
Project outcomes: COVE-VR and collaboration framework 
The collaboration between KONE and Tampere University has demonstrated the value of academia-industry collaboration in the HUMOR research project. The profound co-innovation resulted in a deep understanding of industrial tasks and requirements and best ways to support subject matter experts in their work. One concrete outcome is the COVE-VR platform created by Tampere University. Another outcome of the project is a framework for remote academia-industry collaboration. 
Co-creation with diverse and multi-disciplinary project group  
The research collaboration has involved a wide range of representatives from both the KONE and Tampere University. KONE participated in the process in three groups: 1) industrial research and development team, 2) managers and team leads, represented by industrial seniors, influencing the decision-making process, and 3) the future users of the COVE-VR platform. Subject matter wise KONE participants represented technical documentation creation and maintenance method development. Tampere University was represented by a team of multidisciplinary researchers, including VR developers, user experience and visual designers.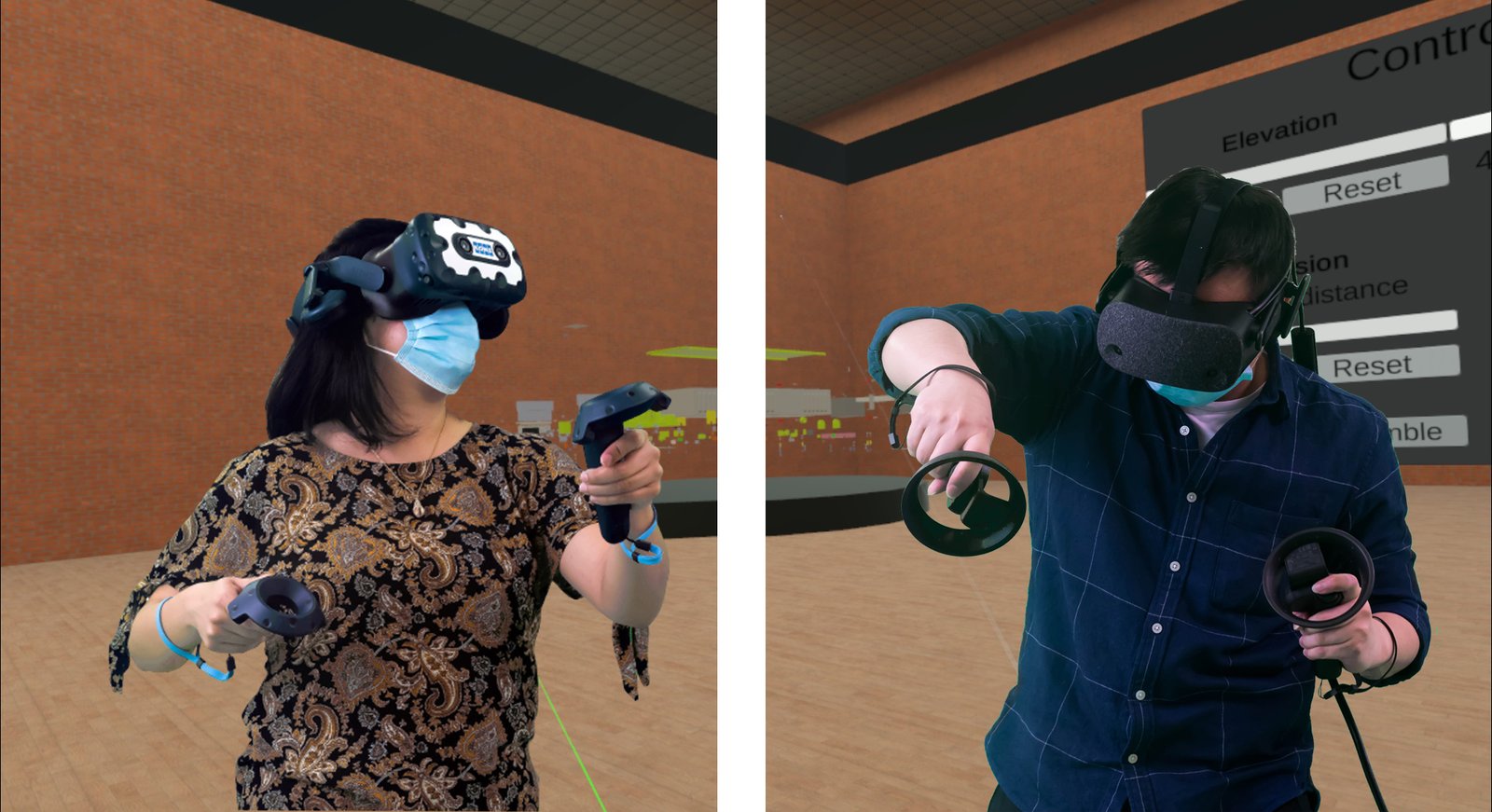 Users can collaborate in the COVE-VR virtual environment that was developed in the project by Tampere University to support KONE needs for maintenance method development and documentation creation. 
Virtual Reality enhances industrial collaboration 
The potential of VR technology for industrial context is indefinite, with a wide scope of long-term and short-term benefits, from increasing employees' performance and motivation to overall optimization and costs reduction. VR technology can be applied to facilitate collaboration between geographically dispersed teams, to enable 3D models exploration in simulated contexts and even to rapidly produce digital prototypes and other content. 
Nevertheless, to achieve this and boost the efficiency of VR adoption, industrial VR solutions should be designed to fulfill the needs of industry and its employees. This can be best built in a tight collaboration between industry and academia. 
Research focus on target users' needs 
Strong benefits from the academia perspective come from increases in the relevance of research when actual target users are involved in the research and researchers gain a clear understanding of the gaps and challenges in industry.  
Partnership benefits both  
Partnership with academia also benefits the industrial companies as, through the collaborative research, they get a better understanding of their own user needs and requirements. In addition, the state-of-the-art research knowledge of multi-disciplinary fields becomes available in companies through collaboration with universities. This supports the fast-paced development work done inside the company, driving the progress and innovation further. 
To help other practitioners build functioning collaboration processes for applying new technologies to industrial work we have shared our experiences on the process, benefits, and best practices for joint co-creation in academy-industry collaboration.  
Read more  
Alisa Burova, Hanna Heinonen, Paulina Becerril Palma, Tuuli Keskinen, Jaakko Hakulinen, Viveka Opas, John Mäkelä, Kimmo Ronkainen, Sanni Siltanen, Roope Raisamo, and Markku Turunen. 2021. Toward Efficient Academia-Industry Collaboration: A Case Study of Joint VR System Development. In Academic Mindtrek 2021 (Mindtrek 2021). Association for Computing Machinery, New York, NY, USA, 176–185. DOI: https://doi.org/10.1145/3464327.3464367 
Contacts & more information:  
Tampere University: 
Dr. Markku Turunen, Professor of Interactive Technology
markku.turunen@tuni.fi 
KONE Technology and Innovation 
Dr. Sanni Siltanen, Senior Expert in Research
sanni.siltanen@kone.com